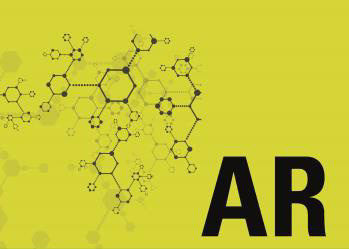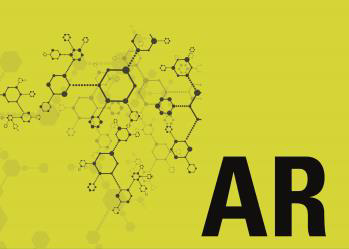 1R32 LTX & Pre-blended Products
HumiSeal® 1R32 LTX conformal coating is:
Fast-drying, single component acrylic conformal coating
Specifically designed to protect against the effects of moisture, corrosive environments, and dirt
Formulated with reduced xylene and toluene concentration to be fully compliant with GB30981-2020
HumiSeal 1R32 LTX conformal coating has:
Protection against moisture, corrosive environments and dirt.
Easy application with automated systems.
Easy to cure and dry.
Low odor in use.
Low moisture vapor permeability.
Fluoresces under UV for ease of inspection and is easily repaired.
Easy removal using Humiseal® Strippers.
Range of preblends thinners available for different application methods
Compliant with GB30981-2020
Standard GB30981-2020 defines limits on VOCs and solvent usage for Conformal Coatings. Standard GB/T 23990-200 defines the test method for Solvent % analysis
Application of 1B32 LTX Conformal Coating
Conformal coatings can be successfully applied to substrates that have been cleaned prior to coating and also to substrates assembled with low residue "no clean" materials. Users should perform adequate testing to confirm compatibility between the conformal coating and their particular assembly materials, process conditions and cleanliness level. Please contact HumiSeal® for additional information. 
HumiSeal® 1R32 LTX Pre-Blends are specifically diluted to a viscosity for immediate use. No additional dilution is required. Customers should establish which Pre-Blend is suitable for their equipment and application method before commercial use. HumiSeal® Technical Support should be contacted if any further advice on Pre-Blends and equipment is required.
Storage
HumiSeal® 1R32 LTX and Pre-Blends should be stored away from excessive heat or cold, in tightly closed containers.  HumiSeal® products may be stored at temperatures of 0 to 35°C.  Prior to use, allow the product to equilibrate for 24 hours at a room temperature of 18 to 32°C.
Caution
Application of HumiSeal® Conformal Coatings should be carried out in accordance with local and National Health and Safety regulations.
The solvents in HumiSeal® Conformal Coatings are flammable. Material should not be used in presence of open flame or sparks. Use only in well-ventilated areas to avoid inhalation of vapours or spray.  Avoid contact with skin and eyes.
Humiseal 1R32 LTX is available in a range of pre-blends, which are formulated for use with no further dilution:
Pre-blends with Thinner 600 are ideal for enhanced spray application
Pre-blends with Thinner 789 are ideal for film coater systems. Heated systems may be needed for 120CPS pre-blends, providing improved coating coverage
Properties of HumiSeal® 1R32 LTX Pre-blended Products
Product
Viscosity

(CPS)

Solids

(%)

Density

 (g/cm3)

VOC**

 (g/L)

1R32 LTX
200 ± 15
35 ± 3
0.91 ± 0.02
592
1B32 LTX/600 PB120
120 ± 5
29.5 ± 1.5
0.92 ± 0.02
649
1B32 LTX/789 PB120
120 ± 5
31.5 ± 1.5
0.89 ± 0.02
610
1B32 LTX/600 PB65
65 ± 5
23.5 ± 1.5
0.90 ± 0.02
689
1B32 LTX/789 PB65
65 ± 5
26.5 ± 1.5
0.87 ± 0.02
639
Product Specification

Recommended Coating Thickness
25 – 75 microns
Drying Time to Handle per Fed-Std-141, Meth. 4061
10 minutes
Recommended Curing Conditions
24 hrs @ RT or 30 min @ 76°C
Time Required to Reach Optimum Properties
7 days
Recommended Stripper
HumiSeal® Stripper 1080
Thermal Shock, 50 cycles per MIL-I-46058C
-65°C to 125°C
Coefficient of Thermal Expansion – TMA
170 ppm/°C below Tg

340 ppm/°C above Tg

Glass Transition Temperature – DSC
14°C
Modulus – DMA
2000 MPa @ -40°C

1050 MPa @  20°C

8.5 MPa @  60°C

Dielectric Withstand Voltage, per MIL-I-46058C
>1500 volts
Dielectric Breakdown Voltage, per ASTM D149
7500 volts
Dielectric Constant, at 1MHz and 25°C per ASTM D150-98
2.5
Dissipation Factor, at 1MHz and 25°C, per ASTM D150-98
0.01
Insulation Resistance, per MIL-I-46058C
8.0 x 1014 ohms (800TΩ)
Moisture Insulation Resistance, per MIL-I-46058C
6.0 x 1010 ohms (60GΩ)
Fungus Resistance, per ASTM G21
Passes