HumiSeal's product range of masking materials meet the requirements of the electronics industry. These include silicone free adhesive backed masking tapes and performed die-cut shapes (dots). HumiSeal masking tapes and dots provide a clean edge when demasking. Masking tapes and dots can be provided in custom sizes. Please contact a HumiSeal representative or authorized distributor for more information.
HumiSeal masking product range includes HumiSeal TS300, liquid masking material and HumiSeal UV92 a liquid masking compound that cures in less than 2 minutes with any low energy UV light source.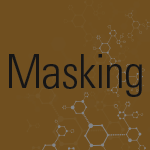 HumiSeal® TS 300
is a non-flammable, high temperature, temporary mask specially designed and formulated to be used on printed circuit boards that require masking during the conformal coating process.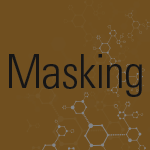 HumiSeal® UV92
Humiseal UV92 is a soft, one part, UV curable masking material.  HumiSeal® UV92 applies easily because of its shearing thinning viscosity profile and is 100% cured by exposure to UV to provide a temporary barrier to prevent ingress of coatings to keep out areas.