UV Curable Conformal Coatings(Type AR/UR)
HumiSeal's UV curable conformal coatings represent an exciting innovation that provides superior performance. When combined with extremely fast curing, allows for short cycle times and maximum production speeds. These products can be sprayed using traditional automated spray equipment with the relatively simple addition of a small-footprint UV light curing unit.
HumiSeal has developed a range of UV curable coatings that are unique within the industry which include:
100% solids, with minimal environmental impact
 Superb adhesion to a wide range of commonly used solder resists
High IR (insulation resistance) and MIR (moisture insulation resistance)
Resistance to a wide range of solvents
Great flexibility at a wide range of temperatures
Secondary moisture cure mechanism for shadowed areas
UV Curable Conformal Coating Performance
For the full UV curable (Type AR/UR) product range please click here.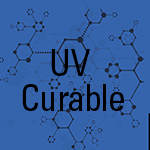 HumiSeal®UVA300 Product Family
LED curable, dual curing (UV and moisture) family of single component, high solids conformal coatings. Excellent chemical resistance, surface hardness, flexibility, and moisture resistance. UVA 300 products use less energy and present fewer hazards compared to traditional materials.
Unique Features: Single Wavelength (LED) cure, secondary Cure for Shadow Areas
Primary Applications: White Goods, Automotive, Aerospace, Industrial
Recognized under IPC-CC-830 and RoHS Directive 2011/65/EC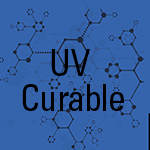 HumiSeal® UV500 Product Family 
Humiseal's UV500 series conformal coatings represent the third generation of advancement in PCB protection technology. Building on the best qualities of previous product groups including UV40 and UV50, the 500 series advances performance in a number of key properties. UV500 products were designed to be more easily reworked than previously. They also provide the best performance to date in resistance to deformation or cracking under high cycle thermal and mechanical shock tests.
Properties of the UV500 product family include:
UV curable with secondary moisture cure for shadow areas
100% Solids, no solvents, and no thinning required
Superior resistance to thermal and mechanical shock
Excellent chemical resistance
Superior humidity and moisture resistance
ROHS 2015/863 and China GB 30981-2020 compliant
UV Curable Application Process
Step 1- Select a UV curable conformal coating
Step 2- Pour the coating into the dispenser machine.
Step 3- Application of the UV curable conformal coating automated spraying
Step 4- Pass through the UV cure oven