Realtor resume - general information about work
The realtor's job involves constant communication with clients, working with databases, publishing advertisements on information resources, and much more. Advantages of the profession include a high income and rapid career growth. On the other hand, the disadvantages are unstable income, physical and psychological exhaustion. Still, there are a lot of people who want to get this job, so recruiters get a huge number of applications for each vacancy. 
Let's figure out how to create a powerful realtor resume that will definitely convince a recruiter to hire you.
Show your experience
Realtor jobs require less university training and diplomas than actual sales experience. List all the places you've worked for, company names, positions, responsibilities, and accomplishments. This information will influence the recruiter's decision. 
It is also important to indicate the experience in sales, ability to work with software, proficiency in languages. 
Show your communication skills
The job of a real estate realtor requires constant communication with clients and property owners. You must have the skill to quickly establish contact with anyone, maintain long-term relationships, and be able to deal with criticism.
Speak about the strength of your communication skills. Perhaps in your last job you interacted with 50 visitors every day? Or did you work in a large team at a big company? Write that down!
Also, you can make a list of your communication skills, for example:
team player
can connect with others easily
can cope with criticism easily
Show your friendliness
Although your resume should be serious, make the text more friendly. For example, in addition to your professional skills, you can write about your hobbies. Recruiters need to see you not as a robot, but as someone who will be interesting and fun to work with.
In addition to your resume, you should take care of a cover letter that you add to your application. There you can tell more about yourself and your motivation for getting a job in a particular company. Try to be as honest as possible with yourself and with the recruiter. Show how badly you want to get the job and why you want to work at this company. After reading your letter, the recruiter can get a clearer picture of you as a perfect candidate.
Finally, always try to show yourself as one personal brand, so it will be easier for the recruiter to compare you to other applicants.

World-Class Operational Platform Anchored by Strong North American Presence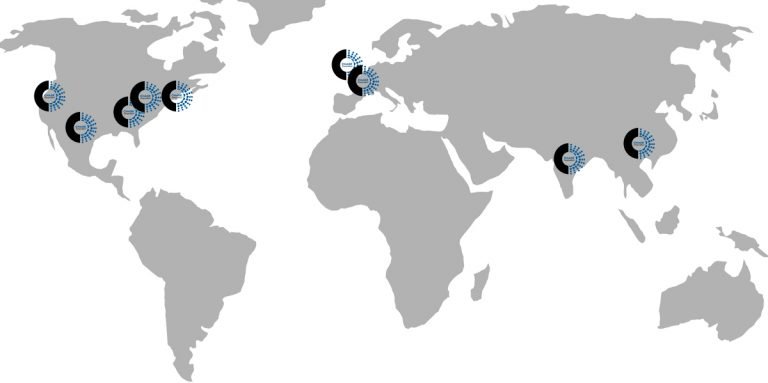 North America Locations
Evanston , Illinois Westwood , Massachusetts Oxford , Massachusetts Woburn , Massachusetts Lenoir , North Carolina Pittsburgh , Pennsylvania Newark , California Greenville , South Carolina Granite Falls , North Carolina Hickory , North Carolina Blawnox , Pennsylvania Houston , Texas
International Locations
Rye , United Kingdom Winnersh, United Kingdom Paris , France Suzhou , China Pune , India
Mission Statement
Chase Corporation's vision is to be recognized as a leading manufacturer of protective materials for high reliability applications throughout the world.
We will achieve our vision by securing our place as a trusted partner of our customers. We will provide effective and reliable product solutions that enhance our customers' performance and competitive position.
We will grow our business responsibly by balancing short and long-term objectives, effectively managing risk, implementing sustainable business practices and continuously improving our operating performance.
We will conduct business ethically, contribute to the communities in which we operate, show respect for the environment, and treat our employees fairly.
Fulfilling our mission will create long-term value for our shareholders.