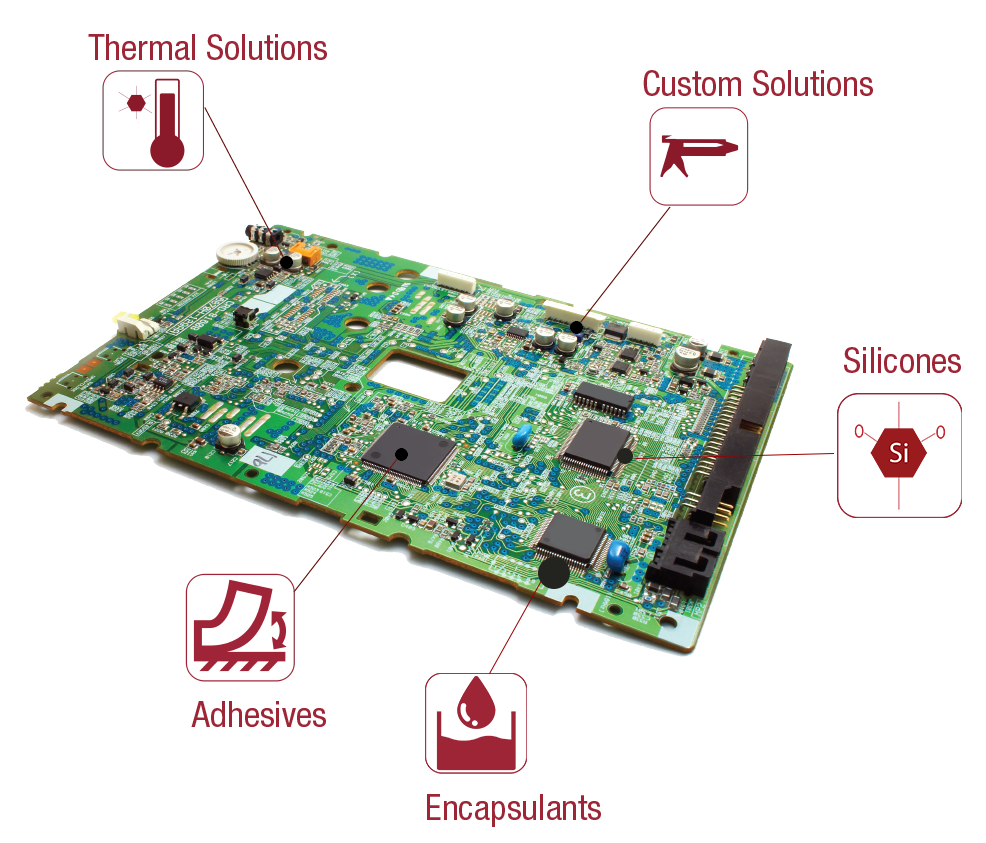 Resin Designs™ develops and manufactures specialty polymer systems to meet your specific application requirements.   Our expertise extends to epoxies, urethanes and multi-cure light systems.  Product lines are divided into several major categories:
Potting, Encapsulation, Thermal Management compounds
Cross-link adhesive systems
Medical and FDA regulated products
B-Stage epoxy films and preforms
Pre-cured silicone gels
Multifunctional curing UV systems
Our brands include:
AXIS Medical Systems
Nexus Adhesives
GelTek Connector Seal
TechFilm B-Stage Epoxies
Thermosink Encapsulant
Resin Designs™ provides variations of products to suit your individual needs. We will custom design systems that reflect our willingness to adapt existing products and technologies and create new ones.  Our products and innovative polymer technology have made us an emerging leader in the industry for a wide range of applications, including:
Automotive
White Goods
Communications
Electronics
Power Inversion
Industrial
Medical
Aerospace
For more information contact us directly at 781-935-3133 or fill out the short "Information Request" form.