UV 500 Product Family
UV 500 Product Family
Humiseal's UV500 series conformal coatings represent the third generation of advancement in PCB protection technology. Building on the best qualities of previous product groups including UV40 and UV50, the 500 series advances performance in a number of key properties. UV500 products were designed to be more easily reworked than previously. They also provide the best performance to date in resistance to deformation or cracking under high cycle thermal and mechanical shock tests.
Properties of the UV500 product family include:
UV curable with secondary moisture cure for shadow areas
100% Solids, no solvents, and no thinning required
Superior resistance to thermal and mechanical shock
Excellent chemical resistance
Superior humidity and moisture resistance
ROHS 2015/863 and China GB 30981-2020 compliant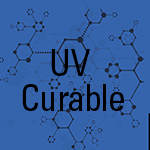 HumiSeal®UV500
Improved rework-ability, high flexibility, dual curing (UV and moisture) family of single component, high solids conformal coatings.
Excellent chemical resistance, surface hardness, flexibility, and moisture resistance. UV 500 products demonstrate improved thermal and mechanical shock performance.
Unique Features: Secondary Cure for Shadow Areas, superior chemical resistance
Primary Applications: White Goods, Automotive, Aerospace, Industrial
Some Products Recognized under UL. All RoHS Directive 2011/65/EC Compliant,
Require Full Spectrum (H Style) UV Light for Cure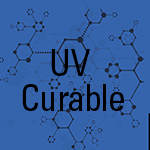 HumiSeal®UV500-2
UV500-2 is the latest generation of UV curable coatings with the highest level yet of resistance to deformation and cracking under extreme conditions. UV500-2 was designed to meet or exceed the high cycle count test procedures of industries such as automotive for temperature and mechanical shock cycling. UV500-2 also retains many of the advantages of the original UV500 such as ease of reworkability, excellent chemical resistance, surface hardness, flexibility, and moisture resistance.
Unique Features: Secondary Cure for Shadow Areas, superior chemical resistance
Primary Applications: White Goods, Automotive, Aerospace, Industrial
RoHS Directive 2015/863 and China GB 3090-2020 Compliant
Require Full Spectrum (H Style) UV Light for Cure