UV 40 Product Family
HumiSeal's UV 40 series of UV curable conformal coatings provide superior protection and value for medium and high volume PCB manufacturing applications. Curing in seconds upon exposure to appropriate UV light, UV40 products allow for short cycle times and maximum production speeds. Their unique, dual cure chemistry eliminates the need for hazardous solvents and thinners, while the secondary moisture cure provides assurance of cure in hard to reach or shadow areas. UV40 products can be sprayed using traditional automated spray equipment, and fluoresce under UV light to allow for easy inspection.
Properties of the UV40 product family include:
100% solids, no solvents or thinners required, minimal environmental impact
MIL-I-46058C qualified versions, IPC-CC-830, and ROHS 2011/65/EC compliant versions
UL V0 versions
Superb adhesion to a wide range of commonly used solder resists
Excellent insulation resistance and moisture insulation resistance
Resistant to a wide range of solvents
Secondary moisture cure mechanism for shadowed areas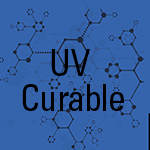 HumiSeal®UV40 Solar
UV and outdoor resistant, single component, high solids, UV curable, acrylated polyurethane that possesses excellent chemical resistance, surface hardness, flexibility, and moisture resistance.
Unique Features: Excellent outdoor and UV light resistance, secondary Cure for Shadow Areas, superior chemical resistance
Meets requirements of SAE-J-1960 standard (QUV accelerated age testing).
Primary Applications: LED circuits, White Goods, Automotive, Aerospace, Industrial
Recognized under RoHS Directive 2011/65/EC