UV 50 Product Family
HumiSeal's UV 50 conformal coatings series consists of light cured conformal coatings designed for additional flexibility when compared to other UV conformal coatings. This can be an advantage in applications that require added thermal and mechanical shock cycle characteristics. UV50 products provide superior protection and value for medium and high-volume PCB manufacturing applications. Curing in seconds upon exposure to appropriate UV light, UV50 products allow for short cycle times and maximum production speeds. Their unique, dual cure chemistry eliminates the need for hazardous solvents and thinners, while the secondary moisture cure provides assurance of cure in hard to reach or shadow areas. UV50 products can be sprayed using traditional automated spray equipment and fluoresce under UV light to allow for easy inspection.
Properties of the UV50 product family include:
Superior flexibility, excellent thermal and mechanical shock resistance
100% solids, no solvents or thinners required, minimal environmental impact
ROHS 2011/65/EC compliant versions, UL V0 versions
Superb adhesion to a wide range of commonly used solder resists
Excellent insulation resistance and moisture insulation resistance
Resistant to a wide range of solvents
Secondary moisture cure mechanism for shadowed areas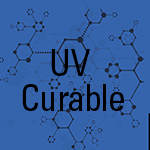 HumiSeal®UV50
Single component, medium viscosity, highly flexible, high solids, UV curable, acrylated polyurethane that possesses excellent chemical resistance, surface hardness, flexibility, and moisture resistance.
Unique Features: High flexibility, secondary Cure for Shadow Areas, superior chemical resistance
Primary Applications: White Goods, Automotive, Aerospace, Industrial
Recognized under IPC-CC-830 and RoHS Directive 2011/65/EC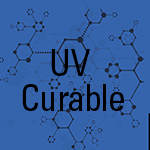 HumiSeal®UV50 LV
Low viscosity, single component, high solids dual cure acrylated polyurethane conformal coating. Excellent chemical and moisture resistance. Higher flexibility compared to other UV curable conformal coatings, giving improved performance in thermal cycling tests.
Unique Features: Low Viscosity for Film Coating, Improved Flexibility
Primary Applications: White Goods, Automotive, Industrial
Recognized under UL and RoHS Directive 2011/65/EC